My Health Toolkit®
Access your digital ID card, check claims status, view plan details and check your benefits.
Find an Independent Lab
All Quest Diagnostics® and Labcorp locations in South Carolina are in-network.
These are independent companies that provide lab services on behalf of BlueChoice HealthPlan.
For Labs Outside of South Carolina:
Medical Home Practice Locations
View our patient-centered medical home practice locations.
Tips When Seeking Care
Always talk to your providers (including medical group, facility, lab, etc.) to make sure they participate in our network before you have services rendered.

Services outside the Blue Option network are only covered for urgent or emergency care performed in an urgent treatment center or emergency room.
Note: Some of the links on this page, including the links above, lead to third-party sites. Those companies are solely responsible for the content and privacy policies on their sites.
Why Go In-Network?
Learn about the Blue Option network and how seeking care within the network can save you money.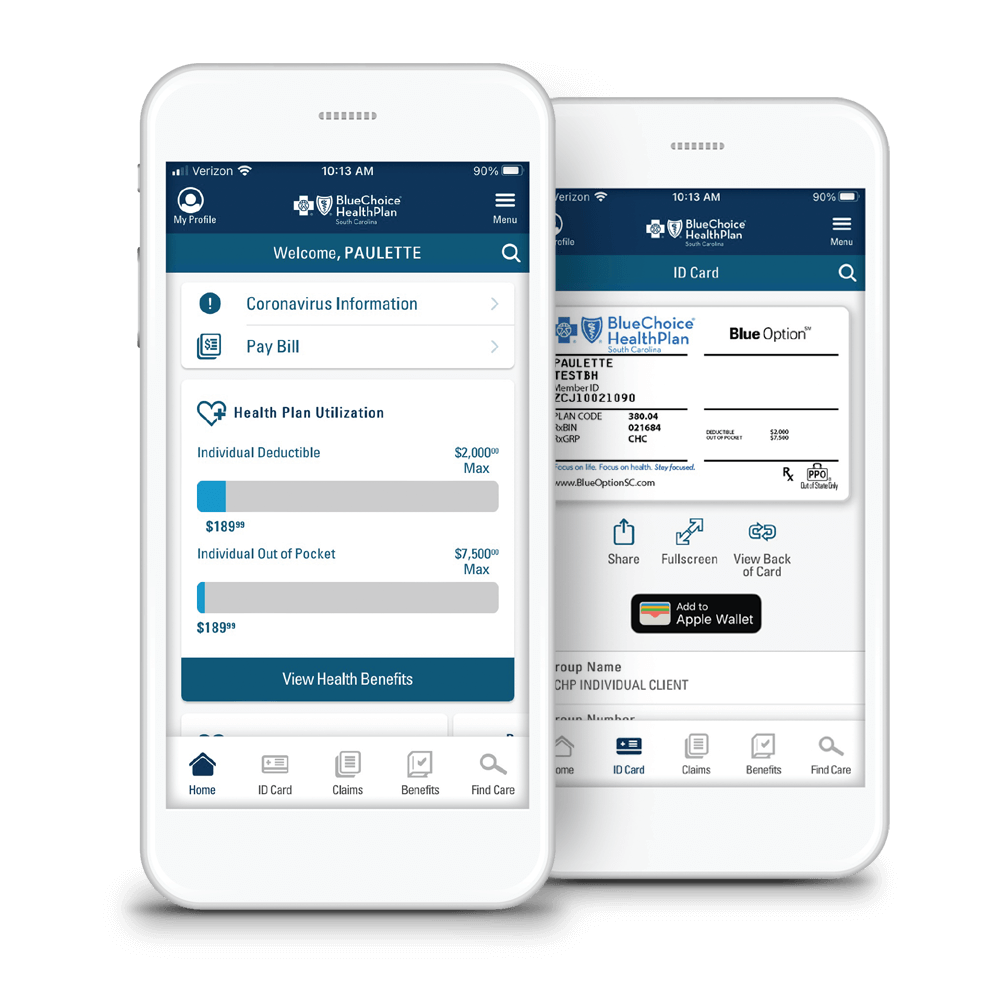 With You Wherever You Go
Your favorite features from the website are now available in a mobile app. With the My Health Toolkit® app, you can:
View and share your digital ID card.

Check the status of your claims.

Confirm your coverage for services.

Find a doctor or hospital in your network.
And more!